I was so excited to have some time to scrapbook yesterday. I sat down with my new stamps and just played. I sometimes get frustrated that playtime isn't productive. I have to remind myself that it's okay to let loose, have fun, and really have nothing to show for it. I *did* manage to get one card made in the 4 hours I played. LOL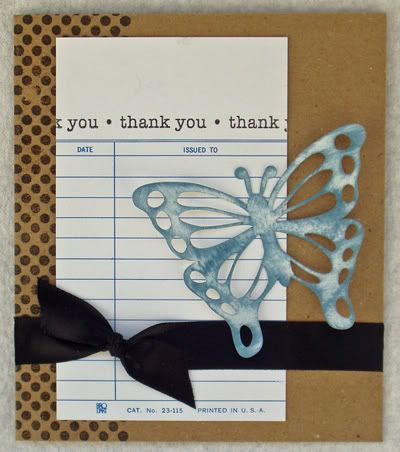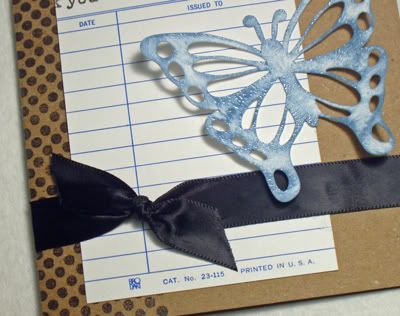 I used two of the stamps that I designed on this card. The background dot is one. The logo on the back of the card is the other...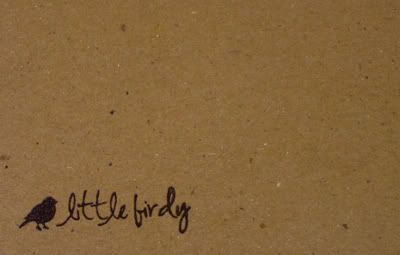 I will often get an idea of how I want something and then have NO luck finding it. This happens with fabric, paper, clothing, etc. In this case, it happened with stamps. I prefer clear stamps too, so when I set out to have these made, I knew that I'd want to work with someone that could produce clear stamps.
The process was easy. I just opened photoshop and got to designing. I then emailed the owner of
Imagine Stamps
and she replied right away with a price quote. Honestly, I was slightly hesitant. Anytime you have custom work done there's a chance it won't be as good as commercial products available. That wasn't the case at all. I got right to work using my stamps and love the final result. I will definitely get more stamps designed and place another order!
The butterfly on the card is one that I purchased on
Etsy
. All I did was ink it up with Versamagic chalk ink and heat emboss. (The dots and logo are stamped with Versacolor and heat embossed with clear powder). I love fun, easy projects that look great when they're done :)