Ok, one of the things I do to save on the scrapbooking budget is to create embellishments on my own. When I was making the cover to my 2008 album, I knew I wanted a round, perpetual calendar embellishment. There are similar products fitting this description on the market, but my way didn't cost anything other than an hour of my time. Plus, I got the size I want, and I only had to do the work once. I can use this sweet baby time and time again in both a digital format or printed and cut out to use traditionally.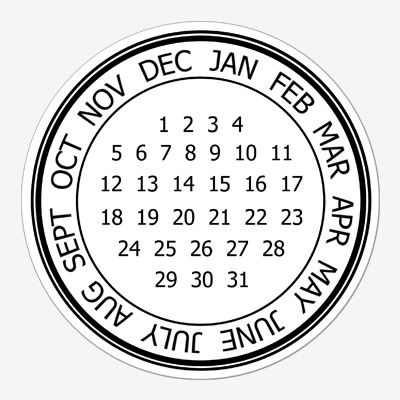 And just for visiting my blog, you can download it
here
. I'd love to see what you do with it. Link to your project in the comments if you'd like to show me!