I thought it might be fun to document 'my process.' I generally sketch out an idea while I'm bored at work and then fine-tune it in Photoshop once I get home. I like to decide the size of the finished item and then design it digitally (a very basic digital guide) that way I don't waste product dinking around with the design.
Anyway, I created this as my guide: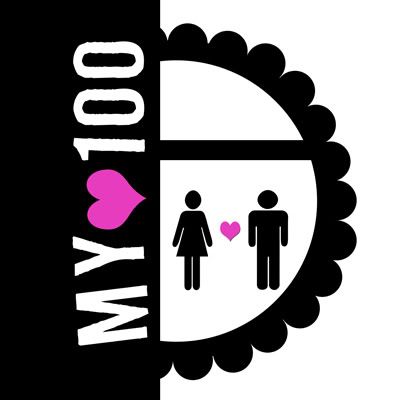 Once that was created, I printed it in reverse to hand-cut the scallop and the man/woman symbols. Add patterned paper, bind it all, and some ribbon and you've got a great little project!
I created this little book a couple months ago after a coworker suggested I make a list of 100 random things I'm looking for in a spouse.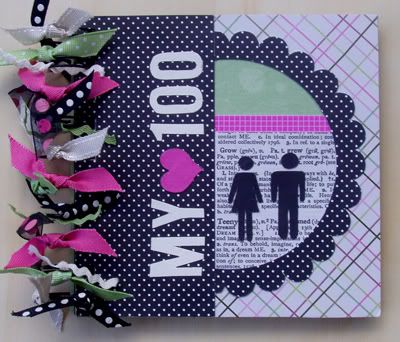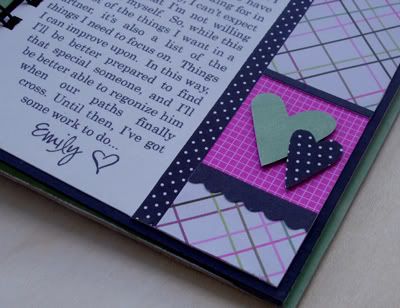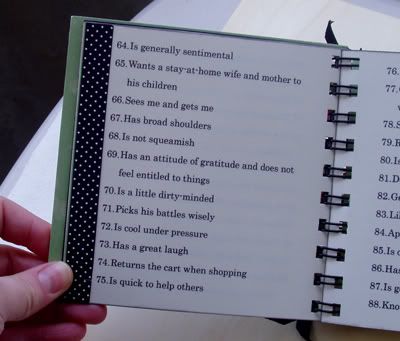 supplies used: patterned paper- 7Gypsies, Making Memories, KI. ribbons- various.