I was able to scrapbook some last night and here's proof: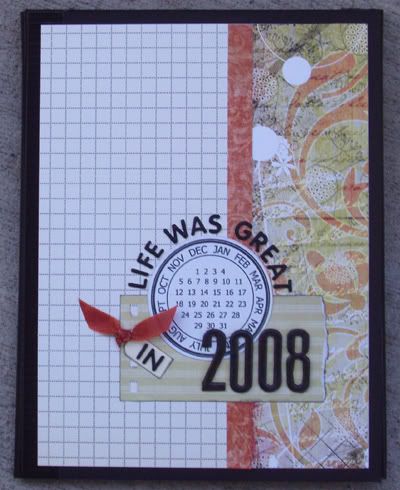 It's so fun to create things. This started out as black illustration board, black duct tape, and a couple sheets of patterned paper. So fun. Erin Lincoln demonstrated this as a 'Creative Adventure' for NSD (National Scrapbook Day) on the CK website a few weeks back. I loved the album, but went my own way with the theme, etc. This is a tri-fold album that I'm going to use as a 2008 recap album. It's one of those projects that will be ongoing through early 2009 so I can adequately recap the whole year.
The inside has lots of places for photos and journaling, but it's all just cream bazzil and black ink at this point. I'll be sure to share photos as I finish the inside though.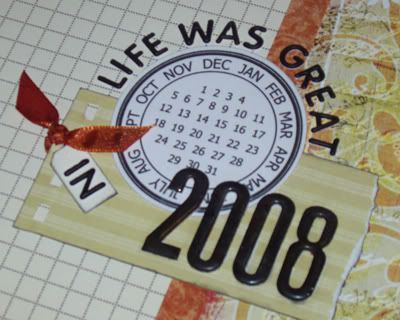 This second photo actually shows the colors a little better. I made the little perpetual calendar thing in photoshop. I like making my own embellishments. It saves a little money too.
I'm off the do some more scrapping, and maybe some stamping... I saw some cool techniques that I'd like to try.
supplies used: ribbon and illustration board-Hobby Lobby. patterned papers-Basic Grey, Scenic Route, Chatterbox, and BoBunny. chipboard letters-Heidi Swapp. letter stickers-Sandylion, ink-Versacolor. duct tape-Duck. cardstock-Bazzill