I had a friend graduate high school this morning and I procrastinated getting a card made for him. That meant that I was putting the finishing touches on it this morning before work. The photo is bad because the sun wasn't quite out before I left: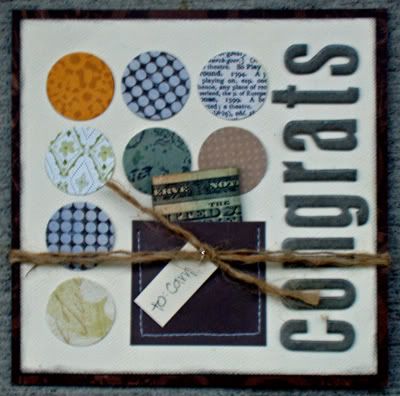 Work was better today than yesterday, but I expect tomorrow to be terrible. I can't wait until the other positions are filled so I don't have to do the work of 3 people.

supplies: chipboard-Heidi Swapp. patterned paper-Little Yellow Bicycle, 7Gypsies, Chatterbox, KI Memories, American Crafts, and various unknown scraps. cardstock-Bazzill. twine.