I have a family reunion coming up at the end of the month. Each year, family members create quilt squares and send them to my aunt. She sews them all together and brings it to reunion to be quilted while we sit around and chat. Honestly, it hurts my hands to quilt, so I don't do it. My role comes into play weeks before reunion time....
Many years ago, I was chosen to make the scrapbook for the quilt. The first year, I threw it together on a picnic table while I was at reunion. The next time, I was just learning to scrapbook digitally and gave that a try. It was incredibly frustrating and time consuming. I had to take time off work and I was pretty stressed out. This year, my aunt asked if I'd be willing to make the scrapbook again.
I must like pain, because I agreed to do it. LOL. I went digital with it again, but I designed a 'quick fill' page that I used for every page. It made the whole process so much easier!! I've spent about a day working on it and I just placed my order with
Blurb
. This year it's going to be professionally printed and hardbound and I'm really excited to see it. Photo books could definitely be addicting.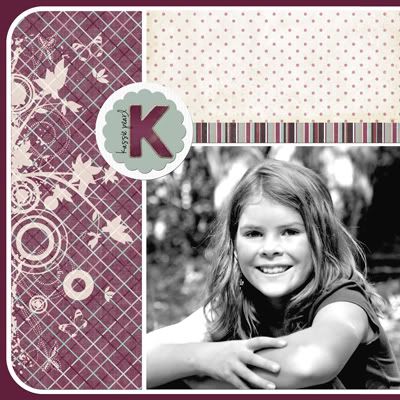 This is an example of the left-hand side of the quick fill. I designed it for a Q&A type layout, year in review, etc. I was just playing with this one, so there's no right-hand side created yet. The polka dots and stripes carry across to the second page. There's also a large area for journaling. Here's another look at the quickfill: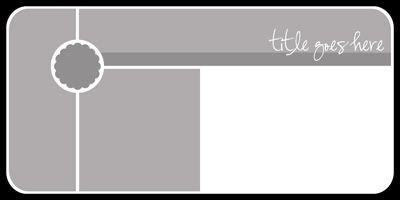 You can download it
here
! It's designed as an 8"x8" but can easily be adapted to other sizes.