that I don't just sit around all afternoon. LOL. I did today, but that was different. I had a movie here that I've wanted to watch for a while that finally came up in our Netflix queue. And I actually wanted to see it - not just ahve it playing in the background while I did something else. Anyway, here's the proof of yesterday's activity...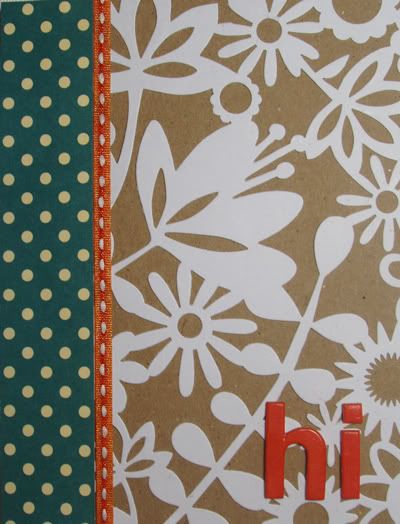 I love teal/orange and teal/red color combos lately. And I definitely found myself having a paper-crush on this teal dot by October Afternoon.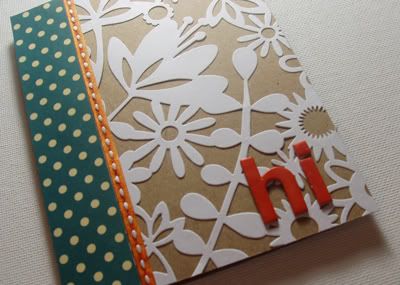 It was SO fantastic to go to a "real" scrapbook store when we were in SLC two weekends ago. We have one store in Logan that has a decent selection, but doesn't have what I want still. LOL. I'm impossible to please when it comes to scrapbook, fabric, and bead shopping. I want the stores to have exactly what I'm looking for.
supplies used: patterned paper-October Afternoon, paper lace-KI Memories, chipboard letters-Heidi Swapp, random acrylic paint and ribbon. P.S. the letters and the ribbon match in person, but took the light very differently for photos.